At WildGinger we believe that there should be no compromise on quality to use eco conscious products that are Vegan and Cruelty-Free.
Some of the Brands we use in the Salon are  :-  SKN-RG,  Kaeso, The Gel Bottle, London Ink and the Manicure company.
Holistic Therapies
Reflexology / Shiatsu
Shiatsu or Reflexology for the Autumn – special treatment £35.00
A 45 minute treatment focusing on the Water Element from the Chinese cycle of life.
The Shiatsu treatment can be with or without oils (in the traditional Shiatsu way) and costs only £35.00.
n traditional Chinese medicine, autumn is linked to the metal element which is characterized by the color white, the lungs, and the large intestine. To us and to others who feel the effects of seasonal changes, autumn can also be linked to the emotions of grief and nostalgia.
Autumn is the time when leaves fall to the ground, begin to decompose to create a fertile ground, and leave the potential for growth for the spring.
Similarly, the human body naturally wants to pare down, introvert, and begin a season of focused energy. There is a radical shift that is almost palpable on the fall equinox when the energy that previously flowed outward turns inward in preparation for the winter ahead. Even if you aren't heading back to school, most people experience the "back to school" feeling. They will organize their homes, offices, and calendars, and look to the months ahead with a "new year" sense of goals for relationships, family and self.
.Book now and change your life.

What is reflexology?
Reflexology is the application of appropriate pressure to specific points and areas on the feet.
These areas and reflex points correspond to different body organs and systems.
Millions of people around the world use Reflexology to complement other treatments when addressing conditions like anxiety, asthma, cancer treatment, headaches, kidney function, PMS, and sinusitis.
Reflexology symbols are thought to be recorded on the feet of statues of the Buddha in India and later China.
The Chinese classic, the "Yellow Emperor's Classic of Internal Medicine", which was written around 1,000 BC, has a chapter on "Examining Foot Method" and is the beginning of discussions in print about the connection of life force and points and areas on the feet.
Pre Natal and pregnancy Reflexology
I would like to share information with you about this amazing therapy.  I believe its positive effects may help prepare the ground for natural fertility processes.
The effects of stress can be calmed and balanced to help create better conditions for fertility and wellbeing throughout pregnancy.
Through treatments we look to create a healthier environment for a possible pregnancy to occur by encouraging the body to work more efficiently.
Reflexology is one of the most relaxing complementary therapies you can choose to have during pregnancy, helping to create a balanced mind, body and spirit we are making the ideal environment for the new baby growing within.
I am able to use special labour priming techniques intended to help stimulate the pituitary and hypothalamus reflexes.
A full case history will be taken to make sure of the full benefit of each individual treatment
Treatments will be in comfortable surroundings and may be available in your own home.
Charges for travel may be applied
Please wear comfortable clothes for complete relaxation
1 hour Reflexology Initial consultation and treatment
£40.00
3 pre paid treatments      5 prepaid treatments
£105.00                                £170
45 min. Hand or foot Reflexology
£32.00
1 hour Hand and Foot reflexology combination treatment
£40.00
Combination 30 minutes Back massage plus 30 minutes Reflexology
60 minutes    £40
Shiatsu  Traditional Energy Therapy
Each session lasts approximately one hour. The first session may be slightly longer since your practitioner will make a detailed case history to develop a complete picture of your health according to the principles of oriental medicine.
The session usually takes place on a padded mat or futon at floor level, although it is possible to receive Shiatsu in a chair if you are unable to lie down. The client stays fully clothed. Following a treatment there can be a feeling of increased vitality and you may feel invigorated yet relaxed.
Common conditions which have been helped by Shiatsu – Back pain, headaches and migraines, whiplash and neck stiffness, joint pain and reduced mobility, menstrual problems, digestive problems, asthmatic symptoms, sports injuries, depression. Shiatsu helps to relax the body, restores and balances energy, ease tension and stiffness, improve breathing, posture and
circulation.
Shiatsu is a traditional hands-on Japanese healing therapy. It can help in a wide range of conditions—from specific injuries to more general symptoms of poor health.
Shiatsu is a deeply relaxing experience and regular Shiatsu sessions help to prevent a build up of stress in our daily lives
The philosophy underlying Shiatsu is that vital energy (known as Ki iin Japanese) flows throughout the body in a series of channels called meridians.
For many different reasons energy can stop flowing freely and this then produces a symptom.. Your Shiatsu practitioner will consider your state of health, the symptoms that you are experiencing and depending on your constitution and general energy levels will use a variety of techniques to improve your energy flow. These may include
gentle holding and pressing on the meridians and where appropriate more dynamic rotations and stretches. As the quality of energy changes, the symptoms associated with a lack of flow will gradually improve. Shiatsu is a therapy that works on the individual as a complete being— not just the physical body but also on an emotional and/or mental level.
GUIDELINES FOR TREATMENT
– Please bring or wear loose, warm, comfortable clothing, preferably cotton e.g. sweatshirt, tracksuit trousers and cotton socks.
– Do not eat heavily in the two hours prior to treatment.
– Do not drink alcohol before or after treatment.
– After treatment drink plenty of water to smooth the flow of changes through the system.
– If at all possible avoid strenuous or stressful activities after your session.
1 hour treatment £40
SHIATSU BODY WORK OUT
An exceptional, Comprehensive body workout.
Tailored to each persons special requirements the therapy session will cover a range of stretches and relaxation techniques to relax, balance and revitalize stressed or tired bodies.
I will be using traditional Do-In tapping methods to stimulate sluggish meridians and awaken energy systems and the ancient wisdom of the meridian stretching exercises to open blocked Ki energy. Thai yoga style body stretches will ease out tired muscles and release held tension leaving you feeling refreshed, relaxed and energised
Treatment may be worked on the floor on a futon, on a forward facing massage stool and on the full body massage couch. Clients are advised to wear comfortable, cotton style clothing, such as a t shirt and track suit style trousers, that are not restricting to movement.
Guidelines for treatment are as for Traditional Shiatsu as above.
Shiatsu Natural Face Lift
Natural face lift massage is a wonderful relaxing treatment that benefits your face and your whole body. A number of different massage movements are used, all of which work the skin and muscles of the face in different ways and levels, relieving tension in the muscles, smoothing away lines and bring elasticity and a healthy glow back to the skin.
The massage works on releasing deep seated tensions and freeing the layers of connective tissue so that facial muscles can relax easing restrictions and lifting up the face.
A sequence of acupressure points are stimulated during the treatment which not only stimulate the face but benefits the whole body as well.
The lymphatic system is stimulated during the treatment which helps reduce eye bags and puffiness around jaw line, eyes look brighter and the skin looks more radiant and refreshed.
No massage oils are used so it's suitable for those with sensitive skin.
Results can be seen after one treatment but to fully appreciate the benefits of this wonderful massage a series of six treatments at two weekly intervals is recommended. Followed thereafter, with a monthly maintenance treatment.
The Natural Face Lift Massage can help improve the appearance of your face and you may see some of the following benefits after receiving a treatment:-
Lessens wrinkles and habitual expression lines
Releases tension in surrounding muscles
Reduces under-eye bags and puffiness
Tones and firms facial muscles
Tightens facial controls
Increases skins elasticity
Improves skin tone
Refines pores
Enhances supply of nutrients to the skin cells
Promotes better blood and lymphatic circulation
Increases elimination of toxins
Creates brighter and more alert eyes
Shiatsu Natural face lift Massage
£35.00 per 45 min treatment
Shiatsu back neck and shoulder treatment plus facial
£35.00 per 45 minute treatment
Back neck and shoulders massage
£25.00 per 30 min
Full traditional energy therapy treatment, including first consultation
£40.00 per treatment
3 pre paid treatments
£105.00
5 pre paid treatments
£170.00
Face and Body Treatments
Holistic Natural Therapies
"Bacial" A Back Cleansing treatment – This treatment is ideal for those suffering from 'bacne' Back acne, or anyone wanting to exfoliate the back area. The treatment includes exfoliation, cleanse and tone and moisturise, hot mitts are used to aid the cleansing.
Ultimate Back treatment – 'Bacial' plus 30 minute Back massage –
2-in-1 Complete Calmness facial and massage –A luxurious back massage that helps to relieve muscular aches and pains followed by a relaxing mineral mud facial that improves the texture of the skin and leaves it feeling soft and supple. 45 min £35.00
2-in-1 Age Away facial and Body Exfoliation – A unique anti-ageing mineral body exfoliation, scalp massage and anti ageing SKN-RG facial treatment that leaves the skin feeling fresh, nourished with fine lines and wrinkles smoothed. 60 min £43.00
Ultimate Relaxation 2 in 1 Facial and massage –This Ultimate Relaxation includes a luxurious back neck and shoulder massage that helps to relieve muscular aches and pains, an intense head and scalp massage followed by a relaxing mineral mud facial that improves the texture of the skin and leaves it feeling soft and supple. 90 min £63.00
Holistic SKN-RG Facials
SKN-RG Natural Science – award winning and truely effective
SKIN-RG was born to change the way you look after your skin by using pure ingredients that perform. Giving you results you can feel and see without relying on "grey" ingredients. Their promise to you is to create beautiful products you trust and believe in.
Zen Glycolic Peal
Designed with sensitivity in mind. With our NEW innovation, you can tackle aged skin, lines, scarring, textured, lumpy, spotty skin or dullness. While the Glycolic Action refines and removes dulling surface cells teamed with the SKIN-RG Zen Clinical Active that visibly reduces ageing stress skin conditions. with Amino Acids' + vital B and C vitamins, the skin looks bright and energised.
Zen Glycolic Peal Plus Pheonix Super C eye serum
This treatment also includes
Pheonix super C eye serum.
With 15% optimum potency, pure "Tetra C" (Stable Vitamin C) combined with Phoenix Date Palm a patented anti-wrinkle and line reduction.
Eye defining treatment
Discover the very finest in eye care.
Multi-award winning, discover the very finest formulas designed to swiftly quench thirsty eyes to relieve darkness and of course cutting edge anti-ageing actives.
SKN-RG ORGANICS Stress Care Facial Treatment 60 or 90 minute
Designed to quickly melt away tension and the signs of ageing, created with "sensitivity in mind". Experience SKN-RG's award-winning Best Certified Organic Range 2019 And registered Vegan by The Vegan Society. Combined with state-of-the-art deep tissue facial techniques to de-stress, calm and rejuvenate to reveal the ultimate in skin vitality. Key products reduce the signs of stress ageing. Fine lines are minimised, the skin is plumped, and wrinkles are diminished while you feel relaxed and revitalised. The perfect treatment to melt away tension and stress.
SKN-RG Evolution Rehabilitation Facial 60 or 90 minute
The Evolution® in-salon treatments. Designed to take your skin to the next left. Ultra-high performance. The latest facial treatment in our collection. Modern clinical actives have proven to melt away the signs of ageing and reverse the hands of time. Deeply detoxifying and energising to work deeply through the layers of the skin for incredible rejuvenation.
Something New
Priadara Compress Massage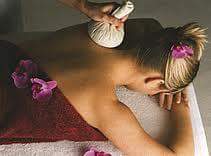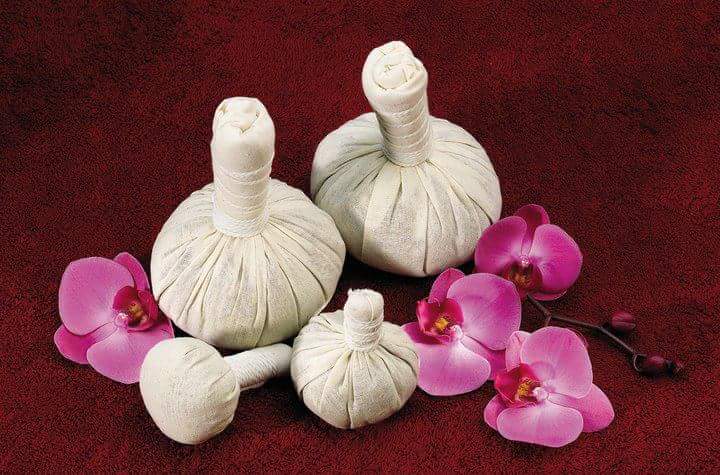 Thai Herbal Compress Massage
Imagine yourself relaxing on a heated bed surrounded by candle light and the fragrant & refreshing smell of Thai herbs, plants & fruits. Invigorating the senses and clearing your mind. Allow the stresses of every day life to melt away as steamed, heated compresses filled with therapeutic herbs for example, ginger, tumeric and lemongrass are applied to your body ironing out tightness & tension held within your muscles. Feel revitalized, renewed and refreshed as this powerful Thai style therapy aims to bring the body and mind back into balance.
Thai herbal therapy dates back almost 5000 years to an era where the knowledge of plants were researched and passed from one generation to the next. It was developed to help with pain and inflammation in the body. This therapy involves rolling, circular and pressing movements using muslin compresses filled with therapeutic herbs.
45 minute treatments £40
60 minute treatments £49
90 minute treatments £75
Eyelash Extensions
Wonderful lashes are here again
Book now and change your life.
Eyelash Extensions Classic style
Individual Eyelash Extensions are classic single (one on one application) lash extensions that enhance your look and can be as natural or as dramatic as you like. We put around 100 lashes per eye (full set) and make sure that we choose the right shape for your eyes to complement your features. This is a great beauty treatment that gives that fresh made up look without the need to wear makeup. It is so easy to get up in the morning and look fresh just having a classic set of individual lashes.
Full set of classic extensions £55.00
Once you have done the initial set, you only need to upkeep them every 2-3 weeks by having infillls. By then you will still have around 30-40% on and we will fill them up for you again to make them look great and fresh!
Top up in two weeks £28.00
Eyelash Extensions Hybrid style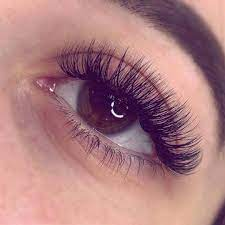 Hybrid Eyelash Extensions is a fancy word for a mixture of individual and volume lashes. It is perfect when you want to find a golden middle and have a full dark set but not overdoing it and keeping it classy. Hybrid lashes are the best to create wispy effect.
Full set of Hybrid extensions £65.00
Once you have done the initial set, you only need to upkeep them every 2-3 weeks by having infillls. By then you will still have around 30-40% on and we will fill them up for you again to make them look great and fresh!
Top up two weeks £33.00
*************************************************************
***********************************************************
Mens Treatments
SKN-RG Facial for men
What does it do?
When your skin is feeling under par experience take the direct route to the SKN-RG men's facial. Designed by SKN-RG's Co-Founder Robert Scott. The deeply detoxifying treatment energises the skin giving incredible lift and firmness. Discover "the" ultimate solution in men's skincare and treatments. Teamed with Tigers Eye Treatment Wands that reduce toxin build-up to reveal devilishly handsome skin.
How long is the treatment? 60 minutes
Suitable for: All skin types
SKN-RG MENS Facial with back,neck and shoulder massage
What does it do?
When your skin is feeling under par experience take the direct route to the SKN-RG men's facial. Designed by SKN-RG's Co-Founder Robert Scott. The deeply detoxifying treatment energises the skin giving incredible lift and firmness. Discover "the" ultimate solution in men's skincare and treatments. Teamed with Tigers Eye Treatment Wands that reduce toxin build-up to reveal devilishly handsome skin.
How long is the treatment? 90 minutes to include a 30 minute back neck and shoulder massage.
"Bacial"
This treatment is ideal for those suffering from 'bacne' Back acne, or anyone wanting to exfoliate the back area. The treatment includes exfoliation, cleanse and tone and moisturise, hot mitts are used to aid the cleansing. 30 minute treatment
"Bacial" plus 30 minute Back, Neck and shoulder massage
Osteopathy and More
Osteopathy
Osteopathy
Treatments available from 28th May 2021
Keith is a qualified sports Masseur and Osteopath, obtaining his Master of Osteopathy degree from the British School of Osteopathy.
Treatment price £45 – available to book online
****************
*****************
Lymphatic Massage
A Gentle massage treatment to stimulate the whole lymphatic system to support health and well-being
Lymphatic drainage massage can benefit people who are experiencing many conditions such as,
Head to toe detox treatment
Removes Toxic Build-up, Oedema, Fluid Retention and Congestion
Reduces Cellulite and excess weight
Helps with digestive disorders
Glandular Fever, ME (Chronic Fatigue), Migraine, Sinus, Hay Fever, Rheumatoid Arthritis
Post recovery from Cosmetic Surgery and Cancer where Lymph nodes have been removed
Assists Lymphoedema
Improves Acne, Rosacea and other skin conditions
Promotes healing of Scar Tissue
Heals recurring infections
Strengthens the Immune System
Relieves stress, anxiety and tension
Improves facial collagen production
Cleaner and clearer skin
essential post liposaction,liposculpture and abodominoplasty/tommy tuck treatment
it is thought that Lymphatic drainage might be more effective than connective tissue massage in relieving symptoms of depression and stiffness in people living with Fybromyalgia.
The Lymphatic system is a collection of thin tubes that carries colourless liquid called lymph which travels around the tissues of the body one of its jobs is to transport white blood cells.
The main function of the lymphatic system is to fight infection, distribute excess fluid and transport fats around the body.
The Lymphatic drainage treatment is a gentle massage focusing on movement of the lymph fluids to promote health and well-being.
Manual Lymphatic Drainage is a unique advanced therapy which uses a range of specialised gentle rhythmic pumping techniques and skin manipulation to move the skin over the underlying tissues in the direction of the lymph flow, stimulating the musculature of the lymphatic vessels to remove toxic waste products, water retention, stimulate lymph nodes to produce antibodies and carry substances vital to the defence of the body. Manual Lymphatic Drainage renews, nourishes, strengthens and regenerates the cells and relaxes our Parasympathetic Nervous System which induces relaxation: it is also used post plastic surgery (e.g. facial surgery, liposuction, abdominoplasty) to reduce reduces pain, bruising and swelling, removed fat residues as well as preventing scarring and inflammation. It is widely used for the treatment of genetic lymphedema(prevention and control treatment), water retention and also where lymph nodes have been surgically removed.
MLD also boosts the immune system as our lymphocytes (white blood cells) are produced in the lymphnodes in or der to help the body fight off bacteria and viruses: the lymphatic system can become very sluggish over time due to our sedentary lifestyles and poor diet leading to fluid retention, bloating, constant tiredness, low immunity and frequent infections.
Targeted areas 30 min single treatment £28.00 Course of 5 treatments = £127.50
Targeted areas 45 min single treatment £38.00 Course of 5 treatments = £170.00
Full Body 60 min single treatment £48.00 Course of 5 treatments = £215.00
Combination Treatments
Full body combination Lymphatic drainage and Swedish massage treatment 90 min treatment £70.00
Course of 5 treatments £330.00
What Is Face Lymphatic Drainage Massage?
This refers to a gentle facial massage used to activate manual lymph drainage of the fluid buildup in the face and surrounding areas. This light lymphatic facial massage helps to improve circulation, promote lymphatic flow to remove the excess fluid, and push the toxins and waste from the lymph nodes.
The benefits of working with the lymphatic system include aiding in your body's detoxification process, helping put your body into its parasympathetic state (rest and repair) as well as helps to depuff by ridding excess water retention.
Treatments may include a detoxing mask
Pregnancy Massage
Prenatal massage is a beautiful, relaxing experience for "mums to be".
As well as relieving aches and pains, a prenatal massage can sooth the nerves, revive tired and achy muscles and relax you both physically and mentally, helping you to better cope with the changes that you are experiencing.
Massage can help to balance hormones, improve the circulatory and lymphatic systems and can help you get a better nights sleep.
After this holistic treatment you will feel calm and rejuvenated.
Please note: consent from your doctor or midwife is needed before attending a treatment.
Treatments are only available from the second trimester onwards.
60 minute massage £42.00
90 minute massage £57.00
*****************************************************************************
Pregnancy Packages
1) 60 minute massage plus Pedicure with gel toes £68
Have your toes and feet revived with our fabulous feet pedicure which includes a gel finish and then relax into a 60 minute pregnancy massage.
Suitable from 12-40 weeks
2) 60 minute massage plus bikini and half leg wax £63
Have those hard to reach areas waxed and tidied, before relaxing into a 60 minute pregnancy massage
3) 60 min massage with Pedicure, gel toes, bikini wax and half leg wax £95
Have your toes and feet revived with our fabulous feet pedicure which includes a gel finish, a bikini and half leg wax and then relax into a 60 minute pregnancy massage.
Suitable from 12-40 weeks
4) Pedicure with gel toes and a cooling leg and foot treatment £48
Let you tired feet and legs be pampered – enjoy a relaxing fabulous feet pedicure which includes a gel finish followed by a cooling leg and foot treatment.
Suitable from 12-40 weeks
A cooling bump wrap can be added on the day for an additional £8
5) Pregnancy massage + Foot reflexology (suitable from 37 Weeks) £76

Enjoy 2 hours of relaxation in the lead up to a very busy stage of your life.
This package offers a relaxing massage and foot reflexology to support the bodies readiness the birthing process to begin.
6) Pregnancy massage plus hand and foot reflexology £76
This package is suitable from 37 weeks – come and enjoy 2 hours of relaxation in the lead up to a busy stage of your life.
Relax into a 60 minute massage followed by Hand and Foot Reflexology
Combination treatments
Treatments for two
Treatments for two is a lovely way to share.
Bring a friend, loved one, partner or family member and chose a treatment each to have on the same date and time.
This combination is a lovely way to show your caring side to a loved one or a friend. If you want to celebrate a particular event, like a birthday or anniversary we can help you do this.
We will give you both a customer credit of £5.00 on your personal customer accounts.
Treatments for two
WildGinger Signature massage 90 min £58
Himalayan Hot stone massage 60 min £43
Swedish Body massage 60 min £38
SKN-RG Luxury Facial 60 min £42
SKN-RG Luxury Facial 90 min £58
Mens Facial 60 min £42
Mens Facial + Back massage 90 min £58
Pick any combination and chose a date and time that will suit you. If you cannot see the date and time you would like, give us a call 01473 723713 or email wildgingerltd@aol.com and we will do our very best to arrange the treatments for you.
If it is a particularly special occasion, let us know and we can help to prepare the space with personal music and favorite oils to show how much you appreciate your loved one.
Autumn Massage Special Treatment
As we watch leaves fluttering to the ground in the fall, we are reminded that nature's cycles are mirrored in our lives. Autumn is a time for letting go and releasing things that have been a burden.
Enjoy a beautiful 90 minute massage with oils and aromatic scents.
Time to relax and let go of the chaos and heat of summer. Travel through the winter months with ease and comfort.
Enjoy the aroma of pumpkins and winter spices and drift away and feel nurtured and cared for.
In the Chinese calendar the Autumn change is reflected in the body by the channels that relate to the lung and large intestines. Your treatment will include stimulation of the Acupressure points to support the transition from Summer to Autumn and prepare you for the inward reflection of the winter to come.
Look after yourself and indulge in some well deserved relaxation and comfort.
90 minute massage £68.00
Add-ons
Make your treatment extra special and add-on something from the list below
*************************************************
Facial treatment add-ons
Zen Glycolic Peel £25.00
Phoenix eye define super serum £15.00
Led mask for reducing lines and brighter skin £5.00
Crystal face mask—relieve eye strain and tension £5.00
**************************************************
Massage treatment add-ons
Facial Cleanse, exfoliation and moisturize £5.00
LED Mask – brighter skin and reduction of fine lines £5.00
scalp massage – reduce headaches aid relaxation £5.00
Cruystal Face mask Cooling and relaxing £5.00
***************************************************
Manicures and pedicures add-ons
Warming paraffin wax treatment £10.00
Relaxing , warming foot and calf massage £ 9.00
**************************************************
Shiatsu add-ons
Crystal healing and Chakra balancing £5.00
Beauty Therapies
Manicure & Pedicure
Discover the joy of a luxury pedicure or manicure
Simply the best for pampered hands and feet
Luxury Pedicure including foot soak and exfoliation, salt brushing using 100% dead sea salt, packed with healing minerals, leaving your skin feel nourished and invigorated. 60 minutes of pure luxury  £33.00
Luxury Manicure including hand soak and exfoliation, salt brushing using 100% dead sea salt, packed with healing minerals, leaving your skin feel nourished and invigorated. 60 minutes of nourishment £33.00
Why not add on a warming and soothing paraffin wax treatment, to ease aching joints.
added before or after a treatment or just by itself. Warm soothing paraffin wax is painted on to the hands or feet ,which are then wrapped in soft gloves to allow the warmth to work through into the joints.
This treatment can help to aid joint mobility and ease pain.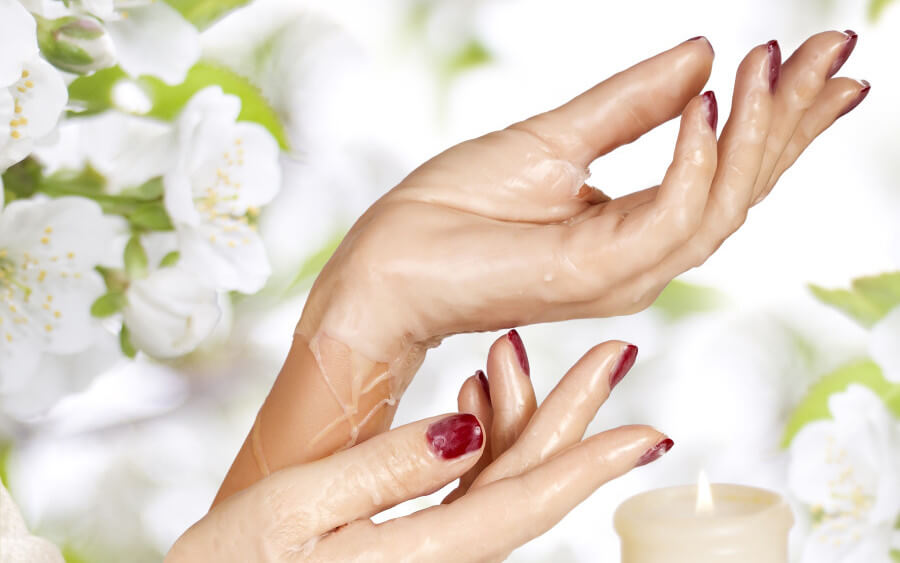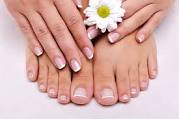 ************************************************************
Advanced Facials
Dermaplaning Skin Resurfacing Treatment
Dermaplaning is a super effective exfoliating treatment in which a surgical scalpel is used to gently remove any dead skin cells on the surface of your skin (along with the peach fuzz on your face). This help reduce the buildup of dead skin and microscopic hairs that can make your complexion appear dull, flaky, and can even cause breakouts due to clogged pores and hair follicles. Which is why this form of mechanical exfoliation is beneficial for maintaining an even, healthy glow.
The dermaplaning treatment should not be painful but you will experience some scraping and sensitivity depending on your personal sensitivity threshold.
30 minute treatment £32.00
50 min treatment £47 includes painless peel and soothing mask
Lymphatic Facial with or without mask
What Is Face Lymphatic Drainage Massage?
This refers to a gentle facial massage used to activate manual lymph drainage of the fluid buildup in the face and surrounding areas. This light lymphatic facial massage helps to improve circulation, promote lymphatic flow to remove the excess fluid, and push the toxins and waste from the lymph nodes.
The benefits of working with the lymphatic system include aiding in your body's detoxification process, helping put your body into its parasympathetic state (rest and repair) as well as helps to depuff by ridding excess water retention.
45 or 60 minute treatments available
Moroccan Rose Body Massage and Facial
WildGinger Special
Experience the bliss of a relaxing body massage plus facial.
The body massage will include – Moroccan Rose Concentrated Body Oil. Containing a delicate infusion of moisturising oils with fragrant Moroccan Rose. Which will help to leave your skin hydrated, renewed and pampered.
Because Moroccan Rose Oil is rich in Vitamin A, its benefit is to smooth the skin and reduce the visibility of imperfections.
Moroccan Rose Body Moisturising Lotion. This lovely lotion contains Rose Flower Water, which works to calm and soothe the skin. Benefiting the skin by reducing any redness for a more even complexion.
Coconut Oil –Works to hydrate and balance dry and irritated skin.
Tiare Flower Extract –Aims to deeply moisturise, nourish and purify the skin.
The facial element will include a Moroccan Rose Superfood Facial Oil.
Because Moroccan Rose infused Facial oil is packed full of minerals and vitamins, they will all be working together to rejuvenate, renew and protect your skin. Being full of rich antioxidants and moisturising properties this special oil helps to keep your skin protected an hydrated when it needs it most.
The active ingredients
1) Vitamin C helps to stimulate collagen production, for younger-looking skin
2) Vitamin A is a powerful antioxidant with aims to rejuvenate skin, even skin tone and reduce the signs of ageing; while protecting from free radicals
3) Almond Oil deeply moisturises and nourishes skin, whilst brightening the complexion for brighter fresh looking skin

Designed to relax, this massage includes, Himalayan hot rock salt stones, stimulating specialty aromatic oils. Waringm the whole body through.
A pampering hot foot cleanse and the luxury feel of warm towels for comfort.
90 minutes to relax and your whole system £63.00
Massage Therapies
WG Signature Massage
WildGinger Signature massage
Holistic Healing with acupressure massage
90 min  £58.00
WildGinger Signature massage Luxury Massage – 90 minutes – Full body massage to include special attention to reflex points on hands, face, feet and head.
A complete relaxation with Specialist oils (Vegan and animal cruelty free) and Himalayan Rock salt hot stones, allowing comforting warmth to soften tense muscles ease discomfort. We also use the Ayurvedic Kansa wand to ease out those tough areas on the shoulders.
Deeper level of support – Acupressure massage points
Acupressure is an ancient healing art that uses to fingers to press key points on the surface of the skin to stimulate the body's natural self curative abilities. When the points are pressed, they release muscular tension and promote blood circulation and the body's life force to aid healing.  Many common ailments are helped by Acupressure and our therapists can show you how to use these points in self-treatment for continued recovery.
Conditions helped by Acupressure Massage
Coughs, Colds and Flu
Headaches – Migraine – neck tension – Shoulder aches and strains
Hot Flashes – tiredness
Back aches – knee pain – Sciatica
Depression – Anxiety – Panic attacks
Muscle strain and tension
By combining the healing properties of the east and the traditions of west we are able to incorporate traditional acupressure points to relieve specific conditions, and support strained energy systems taking massage treatments to a deep and healing level. Acupressure points are used to
Rich Organic Vegan oils
Massage stimulates blood flow to reduce muscle tension and promote perfect physical balance deep within the whole body system whilst acupressure helps to re balance and support recovery of more specific conditions, such as backache, sciatica, Depression, memory and concentration, shoulder tension and much more.
Book a treatment with us now and sample for yourself this lovely healing therapy.
Hot Stone/Swedish
Himalayan massage  with Hot or cold Rock Salt Stones
An amazing therapy to help re balance the body's natural energy systems thereby leaving an overall sumptuous feeling of health and well-being.  Incorporating hot stones and Swedish massage for a deeper, more intense treatment.
Hot stone massage therapy reduces back pain, insomnia, stress, anxiety and depression and helps to improve the circulation. The hot stones expand the blood vessels, helping to move blood faster round the body, sedating the nervous system.
Cold stones can also be used to stimulate the nervous system, hence, assisting and increasing lymph flow.
what to expect during a Himalayan massage treatment
The therapist will review the clients medical history to ensure there are no contra indications before staring the massage. The client removes all their jewellery and clothing, except for underwear, before lying on the massage table where they are covered with warm towels.
The therapist will use various techniques during the masssage to achieve desired affects. For example, direct stone pressure applied to knots and tight muscles. Long sweeping strokes using the hot stones may be used to bring about deep relaxation. Kneading and rolling techniques may be incorporated to increase the circulation.  Also during the massage  specialised organic oils will be used to support the flow of the movements and therefore helping muscles to relax and revive.
Following on, a number of hot stones may be placed in particular areas of the body and left for several minutes  for maximum heat and weight impact.
Once the hot stone massage is complete and all the stones have been removed, the client may be asked to relax for a while to enhance the full effect of the treatment.
Some of the benefits of massage with Himalayan hot stones can be the promotion of deep muscle and tissue relaxation. Relaxation assists in alleviating stress.  Release of toxins from the body helps with pain relief.  Improved circulation leaves you feeling of calm and bouyant.
Some health conditions that may benefit from a hot stone massage include, muscular aches and pains, back pain; MS, arthritis; fibromyalagia; stress and anxiety; circulatory problems; insomnia and depression.
1 hour treatment including consultation
£43
£25   Back massage
Swedish massage
Swedish Massage is a system of long strokes, kneading, friction, tapping, percussion, vibration and shaking motions that apply pressure between muscles and bones, rubbing in the same direction as the flow of blood returning to the heart. Swedish Massage feels good, is relaxing and invigorating.
The main purpose of this style of Massage is to increase the oxygen flow in the blood and release toxins from the muscles. Some other benefits of this massage style include shortening recovery time from muscular strain, increased circulation without increased heart load, stretching of ligaments and tendons, skin stimulation and soothing of the nervous system. It reduces stress, both emotional and physical, and is suggested as part of a regular program for stress management.
Why It's Called Swedish Massage
Swedish massage is based on the Western concepts of anatomy and physiology as opposed to energy work that is more common in Asian-style massage. Both Swedish massage and physical therapy were pioneered by a Swedish physiologist, Per Henrik Ling (1776-1839)at the University of Stockholm.
In the early 19th century he developed a system called "Medical Gymnastics" which included movements performed by a therapist. These became the known as "Swedish movements" in Europe and "the Swedish Movement Cure" when they came to the U.S. in 1858. Today it is simply known as Swedish massage, a treatment for full relaxation and rejuvenation of tired muscles.
Regular monthly treatments can really help to maintain a balanced body and assist in the prevention of many common ailments.
Why not book a taster treatment and experience for yourself the benefits of this stimulating and relaxing therapy.
Tasters last for 20 min and cover mainly the back face and feet areas.
1 hour consultation and treatment
£38.00
30 min Back Neck and Shoulders
£23.00
3 pre paid 60 min treatments £100.00
I.H.M. Massage
The benefits of Indian head massage
Indian head massage has been practiced in India for over a thousand years as part of everyday family life as a form of grooming. Indian head massage was brought to the west by narendra mehta in the 1970's and the therapy was extended to include the face, ears, neck, shoulders and upper arms.
Indian head massage works on areas affected by mental and emotional stress. In western culture today we spend much of our time in our heads, so this treatment can really help to calm the mind and is surprisingly deeply relaxing. Working with a firm and gentle rhythm it helps to relieve muscular discomfort and tension as well as calming the spirit and aiding relaxation, it also improves circulation in the head, enhances the senses and promotes clear thinking.
The massage usually begins with the upper back, where a combination of deep massage and pressure points help to relax the muscles and to loosen and melt knots. Moving through the shoulders and upper arms further releases the common spots for holding stress and tension, and then working deeply into the neck where tension accumulates relieves headaches and improves cerebral spinal fluid circulation. Moving up to the scalp, techniques are used that stimulate, relax and revive the whole of the head, increasing circulation and promoting healthy hair. Finally the treatment may include a gentle face massage with techniques that help circulation, skin tone, and sinus and headache problems.
At Wildginger Indian Head Massage is performed on a couch rather than a chair and with the use of oils this is an amazing way to release tension and fully relax.
This therapy can be performed without oils with the client sitting and fully clothed, so it is ideally suited to the workplace or situations where it may not be appropriate to give a full-body hour long massage.
Indian head massage soothes away tension, leaving you relaxed, revitalised and re-energised. This is a very popular treatment, perfect for promoting a calm mind, a stress-free body and for maintaining optimum health.
Physical benefits
Significant improvement noticed with:
– migraine and headaches
– sinusitis
– stress related disorders
– insomnia and disturbed sleep
– temporor – mandibular joint tension (tmj)
– suppleness and flexibility to head, neck and shoulders
– increase of oxygen and glucose supply to the brain
– scalp stimulation increasing blood circulation, promoting healthy hair
– increases cerebral spinal fluid circulation
– improves muscle tone
– calms the respiratory system, helping asthma
Mental benefits
Indian head massage promotes:
– a sense of calmness, peace and tranquillity
– release from anxiety, stress and mental stain
– relief from depression
– high levels of concentration
– clearer thinking and focus
– relaxation
– sound sleep and relief from nightmares
– renewed energy
– aids memory
– chakra balancing and energetic healing
30 Minutes
£25.00
45 min
£33.00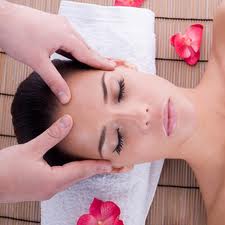 Waxing and Tinting & Gels
Waxing and tinting
Wax treatments
We offer a superior experience using a luxury range of sweet smelling waxes to remove the finest of hair. All products are vegan and made using the most up to date formulas to produce a flawless finish.
See our full range from eyebrow to full leg and Bikini
https://wildginger.book.app/book-now
Eyelash Uplift and Tint
With an eyelash lift, you'll wake up every morning with perfectly curled lashes for up to eight weeks. Easy and beautiful—a lash lift is the pick-me-up you need.
WHAT IS A LASH LIFT? A lash lift takes your straight lashes and transforms them into a lasting curl for up to eight weeks!
£35
Eyelash and Brow Tinting
Results last up to 8 weeks. Give your brows and lashes some colour and a lift at the same time
From
£15
Our products are Dermatologically, ophthalmologically tested, proven to prevent irritation to the delicate eye area for even for the most sensitive, aggravated skins.
Vegan friendly, plant based and Cruelty-free
Gel Nails
Our Gel and Polish nail system is Cruelty free and free from animal products and offers a stunning finish with a wide variety of colour.
Using only the best quality products our expert nail technician will help you to achieve a picture perfect finish.
Our skilled technicians will advise you on how to maintain your nails and maximise the results.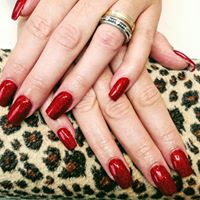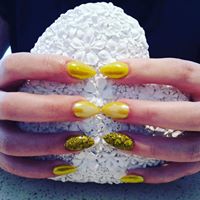 Gel on fingers starts from £28
Gel on Toes starts from £25