At WildGinger we believe that there should be no compromise on quality to use eco conscious products that are Vegan and Cruelty-Free.
Some of the Brands that we believe in are :-  Spa Find, Tropic, Kaeso, MadamGlam, Chintys and SpaRitual.
Your Special events
Pamper Packages/Parties
Not available at the moment
Everyone deserves to be pampered!
Pamper parties are designed for friends to come together and feel pampered and relaxed.
Parties can be tailored to suit your own ideas and needs.

Some ideas include:
Wedding packages
Hen Pamper Parties
Groom Pamper evenings
Pamper afternoon or evening
Chose 4 from the following:
Facial cleanse, moisturise and massage
Back and shoulder massage with hot stones and oils
Manicure with polish (gels by arrangement)
Reflexology 30 minutes
Indian Head Massage 30 minutes
Pedicure with polish
Shiatsu therapy 30 minutes
Hand, feet and face massage
(Waxing is available on request)
Relaxation in our Himalayan Rocks salt room
Nibbles, wine and soft drink
4 Hours – £ 45.00 per person
PARTIES
These options are only a sample of parties available.

We are happy to tailor the theme to suit your own ideas and needs and the price may vary a little to reflect changes made
Option 1 – Children 5 years plus (Max 6) – 2 hours – £15.00 per child
Mini manicure plus polish and stamps
Mini pedicure with polish
Mini facial
Balloons – Music – Juice – mini cakes
---

Option 2 – Teenagers 13 years plus (max 6) – 3 hours £25.00 per person
Manicure + polish stamps + designs or stamps
Pedicure + foot soak and massage + polish
Facial cleanse and massage
Back massage or Reflexology or Indian Head Massage (choose 1)
Balloons—Ribbons—Music—nibbles and cakes
Day Events
Wild about Fermentation Workshop
Saturday 25th April
10 am to 1 pm
Venue: WildGinger Health & Beauty, 313 Woodbridge Rd, Ipswich IP4 4AX
Contact Trish Dent to register
The value of fermented foods to our health is now in mainstream news. Fermented foods are rich in bacteria and other micro-organisms that benefit both our guts and our health. These tasty foods are often rich in enzymes and vitamins too. In this workshop:
• I'll share the benefits of culturing and consuming good bacteria, including recent research
• You'll taste a range of fermented foods and drinks, including Kimchi, kefir, beetroot kvass, kefir cheese, sauerkraut, other seasonal fermented veggies, nut cheeses, fermented gluten-free crackers and wraps
• I'll show you how to make these products
• The do's and don'ts of making ferments safely
• You'll make your vegetable ferment to take home
• News about natural prebiotic foods
Some of these are wonderful healing drinks: beetroot kvass, packed with vitamins and beneficial bacteria; kefir, made from local raw milk or coconut milk can be fermented into yoghurt or cheese. Full notes are provided.
These are hands-on workshops.
Cost £48. Full payment secures your place.
To book, complete and return the booking form below.
Email me if you have further queries at shiatsutrish@btinternet.com
Please bring with you:
• Sharp knife for cutting vegetables
• Wooden chopping board
• Apron
• Pen and notepad (you will be given recipes and supporting information on the day)
• Indoor shoes or slippers
Contact Trish Dent Tel: 01986 780939 mobile: 07530 699985
email shiatsutrish@btinternet.com blog: www.shiatsu-trish.blogspot.com
Trish Dent has studied nutrition and is a macrobiotic health coach and cook. She has more than 30 years' experience of meat-free cooking for groups and regularly caters for residential macrobiotic courses in England and abroad. Trish teaches cooking skills to small groups as well as giving demonstrations and talks on healthy cooking and lifestyles. Presently, her focus is on gut health, including Fermentation and Heal your Gut Workshops.
Classes for Wellbeing
If you would like to talk with us and find out how we can help, call email or message Wild.Ginger Health and Beauty
Sound Healing Therapy
Special Occasions
Sound Meditation experience
Not available at the moment
£15.00 per evening Book online or call on 01473723713
You are invited to experience the relaxing, healing benefits of enveloping your experience in sound. Like a lullaby for your mind and body.
Almost instantly lowering stress and tension. Join us and start the month of feeling relaxed and balanced
Beauty Therapies
Manicure & Pedicure
Discover the joy of a luxury pedicure or manicure
From the Basic Pedicure or Manicure you can create a tailored treatment to suit your needs, add on extra massage or a Gel  for the ultimate finish.
Add on a Paraffin wax treatment for extra exfoliation and a silky smooth finish.
Prices start from 17.00
Spa Find
Spa Find Luxury Pedicure including foot soak and exfoliation, salt brushing using 100% dead sea salt, packed with healing minerals, leaving your skin feel nourished and invigorated. 60 minutes of pure luxury  £30.00
Spa Find Find Luxury Manicure including hand soak and exfoliation, salt brushing using 100% dead sea salt, packed with healing minerals, leaving your skin feel nourished and invigorated. 60 minutes of nourishment £30.00
Gel – Not available at the moment
Our Gel and Polish nail system is Cruelty free and free from animal products and offers a stunning finish with a wide variety of colour.
Using only the best quality products our expert nail technician will help you to achieve a picture perfect finish.
Acrygel enhancements offer you the chance to achieve stunning results with a wide variety of accessories and Glitters for a unique finish, our skilled technician will advise you on how to maintain your nails and maximise the results.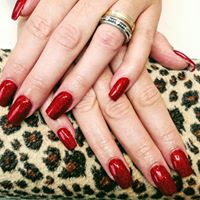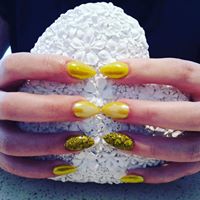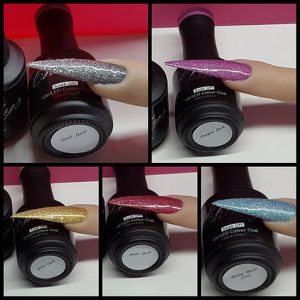 Waxing and tinting
Wax treatments
We offer a superior experience using a luxury range of sweet smelling waxes to remove the finest of hair. All products are vegan and made using the most up to date formulas to produce a flawless finish.
Eyelash and Brow Tinting
Results last up to 8 weeks. Give your brows and lashes some colour and a lift at the same time
From
£15
Our products are Dermatologically, ophthalmologically tested,  proven to prevent irritation to the delicate eye area for even for the most sensitive, aggravated skins.
Vegan friendly, plant based and Cruelty-free
Beautiful Faces
Advanced Facials
Dermaplaning Skin Resurfacing Treatment
Dermaplaning is a super effective exfoliating treatment in which a surgical scalpel is used to gently remove any dead skin cells on the surface of your skin (along with the peach fuzz on your face). This help reduce the buildup of dead skin and microscopic hairs that can make your complexion appear dull, flaky, and can even cause breakouts due to clogged pores and hair follicles. Which is why this form of mechanical exfoliation is beneficial for maintaining an even, healthy glow.
The dermaplaning treatment should not be painful but you will experience some scraping and sensitivity depending on your personal sensitivity threshold.
30 minute treatment £32.00
60 min treatment £47 includes painless peel and soothing spafind mud maskM
Microdermabrasion
The SkinBase™ Facial microdermabrasion treatment uses a stream of non-allergenic crystals to remove your skin's outermost layers of dead cells. Your therapist will use the handset to direct the stream of crystal over the treatment area and, where necessary, target specific zones. The handset then uses a mild suction to draw away the crystal and skin debris to reveal your new and improved complexion.
The SkinBase™ Facial is chemical free and non-invasive yet achieves amazing results revealing younger, healthier looking skin from the very first treatment. The skin's appearance is further improved through increased collagen & elastin production as your body produces a new layer of skin.
Express treatment 30 minutes £42
Luxury treatment 50 minutes £57 – the Luxury treatment includes a relaxing mask and massage
Eyelash Extensions
Eyelash Extensions
Eyelash Extensions thicken and lengthen the client's natural eyelashes, Lash.
Extensions are nothing like "traditional false lashes" which are produced in
clumps of about 5 or 6 and are applied to the client's eyelashes with
self-adhesive and last a couple of days.
Lash Extensions are individual lashes and last for weeks. Made to be
identical to natural lashes the lash base is flat and the lash tip is fine and
polished, just like real lashes.
Lash Extensions are applied directly to the client's own
lash, one extension to one natural lash.
This is repeated until the client has a full set of Lash Extensions creating fuller, thicker more defined lashes.
Full Set   from  £42.00  Full set
****************
Top up treatments
Like your nails and the hair on your head, your eyelashes grow on a continuous cycle of replenishment. The average cycle is about 90 days
While some eyelash extensions may last for weeks, to ideally maintain the thickness and fullness and for best results, we recommend you top up every 2 – 3 weeks
Maintenance infills  14 – 21 days after initial full set  £32.00
Removal of extension eyelashes  £19.00
*****************
Mina Henna Eyebrows
Mina Henna Eyebrows
Henna gives up to 8 weeks of amazing colour.
Add shape and definition to your brows. Henna colours the skin as well as the brows giving a fuller appearance. Varied colours are available to suit all ages.
Treatment also includes waxing and shaping to achieve the best results.
All products are Vegan friendly, not tested on animals, no lead -oxidant or ammonia
Patch test required at least 48hrs before treatment- please contact us to arrange
60 min   £31.00
A top up for previous Henna brow clients – only
Available 2-3 wks after full treatment including eyebrow shape if needed and colour top up on the skin ( where it can fade more quickly)
30 min   £18.00
Holistic Therapies
Reflexology / Shiatsu
What is reflexology?
Reflexology is the application of appropriate pressure to specific points and areas on the feet.
These areas and reflex points correspond to different body organs and systems.
Millions of people around the world use Reflexology to complement other treatments when addressing conditions like anxiety, asthma, cancer treatment, headaches, kidney function, PMS, and sinusitis.
Reflexology symbols are thought to be recorded on the feet of statues of the Buddha in India and later China.
The Chinese classic, the "Yellow Emperor's Classic of Internal Medicine", which was written around 1,000 BC, has a chapter on "Examining Foot Method" and is the beginning of discussions in print about the connection of life force and points and areas on the feet.
Pre Natal and pregnancy Reflexology
I would like to share information with you about this amazing therapy.  I believe its positive effects may help prepare the ground for natural fertility processes.
The effects of stress can be calmed and balanced to help create better conditions for fertility and wellbeing throughout pregnancy.
Through treatments we look to create a healthier environment for a possible pregnancy to occur by encouraging the body to work more efficiently.
Reflexology is one of the most relaxing complementary therapies you can choose to have during pregnancy, helping to create a balanced mind, body and spirit we are making the ideal environment for the new baby growing within.
I am able to use special labour priming techniques intended to help stimulate the pituitary and hypothalamus reflexes.
A full case history will be taken to make sure of the full benefit of each individual treatment
Treatments will be in comfortable surroundings and may be available in your own home.
Charges for travel may be applied
Please wear comfortable clothes for complete relaxation
1 hour Initial consultation and treatment
£40.00
3 pre paid treatments
£100.00
Shiatsu  Traditional Energy Therapy
Each session lasts approximately one hour. The first session may be slightly longer since your practitioner will make a detailed case history to develop a complete picture of your health according to the principles of oriental medicine.
The session usually takes place on a padded mat or futon at floor level, although it is possible to receive Shiatsu in a chair if you are unable to lie down. The client stays fully clothed. Following a treatment there can be a feeling of increased vitality and you may feel invigorated yet relaxed.
Common conditions which have been helped by Shiatsu – Back pain, headaches and migraines, whiplash and neck stiffness, joint pain and reduced mobility, menstrual problems, digestive problems, asthmatic symptoms, sports injuries, depression. Shiatsu helps to relax the body, restores and balances energy, ease tension and stiffness, improve breathing, posture and
circulation.
Shiatsu is a traditional hands-on Japanese healing therapy. It can help in a wide range of conditions—from specific injuries to more general symptoms of poor health.
Shiatsu is a deeply relaxing experience and regular Shiatsu sessions help to prevent a build up of stress in our daily lives
The philosophy underlying Shiatsu is that vital energy (known as Ki iin Japanese) flows throughout the body in a series of channels called meridians.
For many different reasons energy can stop flowing freely and this then produces a symptom.. Your Shiatsu practitioner will consider your state of health, the symptoms that you are experiencing and depending on your constitution and general energy levels will use a variety of techniques to improve your energy flow. These may include
gentle holding and pressing on the meridians and where appropriate more dynamic rotations and stretches. As the quality of energy changes, the symptoms associated with a lack of flow will gradually improve. Shiatsu is a therapy that works on the individual as a complete being— not just the physical body but also on an emotional and/or mental level.
GUIDELINES FOR TREATMENT
– Please bring or wear loose, warm, comfortable clothing, preferably cotton e.g. sweatshirt, tracksuit trousers and cotton socks.
– Do not eat heavily in the two hours prior to treatment.
– Do not drink alcohol before or after treatment.
– After treatment drink plenty of water to smooth the flow of changes through the system.
– If at all possible avoid strenuous or stressful activities after your session.
SHIATSU BODY WORK OUT
An exceptional, Comprehensive body workout.
Tailored to each persons special requirements the therapy session will cover a range of stretches and relaxation techniques to relax, balance and revitalize stressed or tired bodies.
I will be using traditional Do-In tapping methods to stimulate sluggish meridians and awaken energy systems and the ancient wisdom of the meridian stretching exercises to open blocked Ki energy. Thai yoga style body stretches will ease out tired muscles and release held tension leaving you feeling refreshed, relaxed and energised
Treatment may be worked on the floor on a futon, on a forward facing massage stool and on the full body massage couch. Clients are advised to wear comfortable, cotton style clothing, such as a t shirt and track suit style trousers, that are not restricting to movement.
Guidelines for treatment are as for Traditional Shiatsu as above.
Shiatsu Natural Face Lift
Natural face lift massage is a wonderful relaxing treatment that benefits your face and your whole body. A number of different massage movements are used, all of which work the skin and muscles of the face in different ways and levels, relieving tension in the muscles, smoothing away lines and bring elasticity and a healthy glow back to the skin.
The massage works on releasing deep seated tensions and freeing the layers of connective tissue so that facial muscles can relax easing restrictions and lifting up the face.
A sequence of acupressure points are stimulated during the treatment which not only stimulate the face but benefits the whole body aswell.
The lymphatic system is stimulated during the treatment which helps reduce eye bags and puffiness around jaw line, eyes look brighter and the skin looks more radiant and refreshed.
No massage oils are used so it's suitable for those with sensitive skin.
Results can be seen after one treatment but to fully appreciate the benefits of this wonderful massage a series of six treatments at two weekly intervals is recommended. Followed thereafter, with a monthly maintenance treatment.
The Natural Face Lift Massage can help improve the appearance of your face and you may see some of the following benefits after receiving a treatment:-
Lessens wrinkles and habitual expression lines
Releases tension in surrounding muscles
Reduces under-eye bags and puffiness
Tones and firms facial muscles
Tightens facial controls
Increases skins elasticity
Improves skin tone
Refines pores
Enhances supply of nutrients to the skin cells
Promotes better blood and lymphatic circulation
Increases elimination of toxins
Creates brighter and more alert eyes
Shiatsu Natural face lift Massage
£35.00 per 45 min treatment
Shiatsu Taster treatment
£11.00 for 20min
Head neck and shoulders massage
£24.00 per 30 min
Full traditional energy therapy treatment, including first consultation
£40.00 per treatment
3 pre paid treatments
£100.00
5 pre paid treatments
£170.00
Spa Find Therapies
Holistic Natural Mineral Therapies
The Spa Find range of treatments include an extensive range of professional spa therapies and products using pure Dead Sea Mud and Salts capturing the healing power of natural elements .
We offer
Express. Facial — Renewed Radiance Facial – Balanced Deep Cleansing Facial and Natural Nourishment Facial ( Details on the Face and Body page)
Hand and feet treatments (details on the Manicure and Pedicure page)
Heavenly Hydration Salt Brushing treatment – This luxury body exfoliation revitalises the body and mind, leaving the skin soft and smooth. Using 100%natural Dead Sea salt, packed full of healing minerals. Other ingredients include vitamin E and coconut oil to nourish and invigorate the body as it is lightly polished from head to toe. To finish the treatment we apply warmed body lotion to stimulate your senses. 30 min £26.00
Infinite Indulgence Black Mud Body Wrap – This calming body treatment nourishes the skin and relaxes aching muscles and joints. A full body exfoliation is followed by a the application of body treatment oil. We then envelope the body in warmed Dead Sea mud to soften, soothe and condition the skin with minerals from the lowest place on earth. This treatment can improve conditions such as eczema, psoriasis and arthritic conditions. . . 75 min £50.00
Marine Miracle Algimud Target and Tone 1 area – A treatment for people looking to tone specific problem areas. Select from Tummy, Buttocks, Thighs and love handles. Spa Find uses seaweed to detoxify,menthol oil to lift and tone and a blend of carefully selected plant extracts to target uneven skin. Minerals from the dead sea leave the skin soft to touch with long lasting hydration giving an immediate improvement to appearance . 45 min £37.00

Marine Miracle Algimud Target and Tone 2 areas  – A treatment for people looking to tone specific problem areas. Select from Tummy, Buttocks, Thighs and love handles. Spa Find uses seaweed to detoxify,menthol oil to lift and tone and a blend of carefully selected plant extracts to target uneven skin. Minerals from the dead sea leave the skin soft to touch with long lasting hydration giving an immediate improvement to appearance. . 60 min £47.00
Body Bliss Contour and Relax – Combines relaxing and nourishing warm Dead Sea black mud envelopment with firming Algimud seaweed Mask for the chosen problem area. Body Bliss leaves the skin soft and hydrated and reduces the appearance of cellulite. A fantastic treatment for those wishing to see visible results, be pampered and relax. 90 min £59.00
2 in 1 Silky Skin exfoliation and massage – A full body exfoliation with the best selling Spa Find Hydration Salt Brushing, followed by a back massage that helps to relieve muscular tension and leaves the skin feeling silky, smooth and deeply nourished. 45 min £34.00
2-in-1 Complete Calmness facial and massage –A luxurious back massage that helps to relieve muscular aches and pains followed by a relaxing mineral mud facial that improves the texture of the skin and leaves it feeling soft and supple. 45 min £34.00

2-in-1 Pure Deep Back Cleanse and Massage –
A luxurious back treatment that not only deeply cleanses but also incorporates a deep massage that helps to reduce tension and relieve muscle aches and pains. Leaving you with a complete sense of relaxation and a soft supple skin. 45 min £34.00
2-in-1 Age Away facial and Body Exfoliation – A unique anti-ageing mineral body exfoliation, scalp massage and anti ageing seaweed facial treatment that leaves the skin feeling fresh, nourished with fine lines and wrinkles smoothed. 60 min £42.00
Ultimate Relaxation 2 in 1 Facial and massage –This Ultimate Relaxation includes a luxurious back neck and shoulder massage that helps to relieve muscular aches and pains, an intense head and scalp massage followed by a relaxing mineral mud facial that improves the texture of the skin and leaves it feeling soft and supple. 90 min £62.00
Holistic Facials
Try our variety of Treatments for your Face and Body
Facials
From Express to Luxury come and experience a relaxing facial treatment
All our Facial products are free from Parabens-Nuts-Gluten-Dairy- animal products and use only pure essential oils. All our products are suitable for senstive skin and safe to use in pregnancy.
1     Spa Find Renewed Radiance Hydrating Mud Facial  –  This deeply hydrating facial is perfect for delicate and dehydrated skins, helping to gently renew and revive skin. It begins with a welcome massage followed by a facial that naturally tones and firms the skin. VMS Complex in the products used in this facial help to smooth fine lines and prevent further skin ageing by treating both the surface and deeper skin tissues.      £37.00
2    Spa Find Balanced Beauty Deep Cleansing mud facial –  A deep-cleansing facial perfect for those with an oily t-zone or combination skin. It begins with a welcome massage followed by a facial which helps re-balance oil production, leaving skin feeling healthy and hydrated. This re-balancing facial is perfect for combination skin and for skin with varying needs. A mineral mud mask is applied to deep cleanse the pores. The highly concentrated minerals used in this treatment normalise skin pH to reveal a healthy, clear complexion.                                                                          £37.00
3    Spa Find Natural Nourishment Double mud Facial  –    Natural Nourishment Double mud Facial – A hydrating facial which is excellent for tired, dull and sallow skins. It begins with a welcome massage followed by a facial incorporating two mud masks to dramatically refine the skins texture and deeply relax you. Dead Sea black mud and Algiumd Seaweed are used where needed to give immediate visible results.                                £42.00
4    Spa Find Express Facial   (30 min)                                                   £22.00
Massage Therapies
WG Signature Massage
WildGinger Signature massage
Holistic Healing with acupressure massage
90 min  £57.00
WildGinger Signature massage Luxury Massage – 90 minutes – Full body massage to include special attention to reflex points on hands, face, feet and head.
A complete relaxation with Specialist oils (Vegan and animal cruelty free) and Himalayan Rock salt hot stones, allowing comforting warmth to soften tense muscles ease discomfort. We also use the Ayurvedic Kansa wand to ease out those tough areas on the shoulders.
Deeper level of support – Acupressure massage points
Acupressure is an ancient healing art that uses to fingers to press key points on the surface of the skin to stimulate the body's natural self curative abilities. When the points are pressed, they release muscular tension and promote blood circulation and the body's life force to aid healing.  Many common ailments are helped by Acupressure and our therapists can show you how to use these points in self-treatment for continued recovery.
Conditions helped by Acupressure Massage
Coughs, Colds and Flu
Headaches – Migraine – neck tension – Shoulder aches and strains
Hot Flashes – tiredness
Back aches – knee pain – Sciatica
Depression – Anxiety – Panic attacks
Muscle strain and tension
By combining the healing properties of the east and the traditions of west we are able to incorporate traditional acupressure points to relieve specific conditions, and support strained energy systems taking massage treatments to a deep and healing level. Acupressure points are used to
Rich Organic Vegan oils
Massage stimulates blood flow to reduce muscle tension and promote perfect physical balance deep within the whole body system whilst acupressure helps to re balance and support recovery of more specific conditions, such as backache, sciatica, Depression, memory and concentration, shoulder tension and much more.
Book a treatment with us now and sample for yourself this lovely healing therapy.
Hot Stone/Swedish
Himalayan massage  with Hot or cold Rock Salt Stones
An amazing therapy to help re balance the body's natural energy systems thereby leaving an overall sumptuous feeling of health and well-being.  Incorporating hot stones and Swedish massage for a deeper, more intense treatment.
Hot stone massage therapy reduces back pain, insomnia, stress, anxiety and depression and helps to improve the circulation. The hot stones expand the blood vessels, helping to move blood faster round the body, sedating the nervous system.
Cold stones can also be used to stimulate the nervous system, hence, assisting and increasing lymph flow.
what to expect during a Himalayan massage treatment
The therapist will review the clients medical history to ensure there are no contra indications before staring the massage. The client removes all their jewellery and clothing, except for underwear, before lying on the massage table where they are covered with warm towels.
The therapist will use various techniques during the masssage to achieve desired affects. For example, direct stone pressure applied to knots and tight muscles. Long sweeping strokes using the hot stones may be used to bring about deep relaxation. Kneading and rolling techniques may be incorporated to increase the circulation.  Also during the massage  specialised organic oils will be used to support the flow of the movements and therefore helping muscles to relax and revive.
Following on, a number of hot stones may be placed in particular areas of the body and left for several minutes  for maximum heat and weight impact.
Once the hot stone massage is complete and all the stones have been removed, the client may be asked to relax for a while to enhance the full effect of the treatment.
Some of the benefits of massage with Himalayan hot stones can be the promotion of deep muscle and tissue relaxation. Relaxation assists in alleviating stress.  Release of toxins from the body helps with pain relief.  Improved circulation leaves you feeling of calm and bouyant.
Some health conditions that may benefit from a hot stone massage include, muscular aches and pains, back pain; MS, arthritis; fibromyalagia; stress and anxiety; circulatory problems; insomnia and depression.
1 hour treatment including consultation
£42
Swedish massage
Swedish Massage is a system of long strokes, kneading, friction, tapping, percussion, vibration and shaking motions that apply pressure between muscles and bones, rubbing in the same direction as the flow of blood returning to the heart. Swedish Massage feels good, is relaxing and invigorating.
The main purpose of this style of Massage is to increase the oxygen flow in the blood and release toxins from the muscles. Some other benefits of this massage style include shortening recovery time from muscular strain, increased circulation without increased heart load, stretching of ligaments and tendons, skin stimulation and soothing of the nervous system. It reduces stress, both emotional and physical, and is suggested as part of a regular program for stress management.
Why It's Called Swedish Massage
Swedish massage is based on the Western concepts of anatomy and physiology as opposed to energy work that is more common in Asian-style massage. Both Swedish massage and physical therapy were pioneered by a Swedish physiologist, Per Henrik Ling (1776-1839)at the University of Stockholm.
In the early 19th century he developed a system called "Medical Gymnastics" which included movements performed by a therapist. These became the known as "Swedish movements" in Europe and "the Swedish Movement Cure" when they came to the U.S. in 1858. Today it is simply known as Swedish massage, a treatment for full relaxation and rejuvenation of tired muscles.
Regular monthly treatments can really help to maintain a balanced body and assist in the prevention of many common ailments.
Why not book a taster treatment and experience for yourself the benefits of this stimulating and relaxing therapy.
Tasters last for 20 min and cover mainly the back face and feet areas.
1 hour consultation and treatment
£37.00
30 min Back Neck and Shoulders
£22.00
3 pre paid 60 min treatments £100.00
I.H.M. Massage
The benefits of Indian head massage
Indian head massage has been practiced in India for over a thousand years as part of everyday family life as a form of grooming. Indian head massage was brought to the west by narendra mehta in the 1970's and the therapy was extended to include the face, ears, neck, shoulders and upper arms.
Indian head massage works on areas affected by mental and emotional stress. In western culture today we spend much of our time in our heads, so this treatment can really help to calm the mind and is surprisingly deeply relaxing. Working with a firm and gentle rhythm it helps to relieve muscular discomfort and tension as well as calming the spirit and aiding relaxation, it also improves circulation in the head, enhances the senses and promotes clear thinking.
The massage usually begins with the upper back, where a combination of deep massage and pressure points help to relax the muscles and to loosen and melt knots. Moving through the shoulders and upper arms further releases the common spots for holding stress and tension, and then working deeply into the neck where tension accumulates relieves headaches and improves cerebral spinal fluid circulation. Moving up to the scalp, techniques are used that stimulate, relax and revive the whole of the head, increasing circulation and promoting healthy hair. Finally the treatment may include a gentle face massage with techniques that help circulation, skin tone, and sinus and headache problems.
This therapy can be performed without oils with the client sitting and fully clothed, so it is ideally suited to the workplace or situations where it may not be appropriate to give a full-body hour long massage.
Indian head massage soothes away tension, leaving you relaxed, revitalised and re-energised. This is a very popular treatment, perfect for promoting a calm mind, a stress-free body and for maintaining optimum health.
Physical benefits
Significant improvement noticed with:
– migraine and headaches
– sinusitis
– stress related disorders
– insomnia and disturbed sleep
– temporor – mandibular joint tension (tmj)
– suppleness and flexibility to head, neck and shoulders
– increase of oxygen and glucose supply to the brain
– scalp stimulation increasing blood circulation, promoting healthy hair
– increases cerebral spinal fluid circulation
– improves muscle tone
– calms the respiratory system, helping asthma
Mental benefits
Indian head massage promotes:
– a sense of calmness, peace and tranquillity
– release from anxiety, stress and mental stain
– relief from depression
– high levels of concentration
– clearer thinking and focus
– relaxation
– sound sleep and relief from nightmares
– renewed energy
– aids memory
– chakra balancing and energetic healing
30 Minutes
£22.00
45 min
£32.00